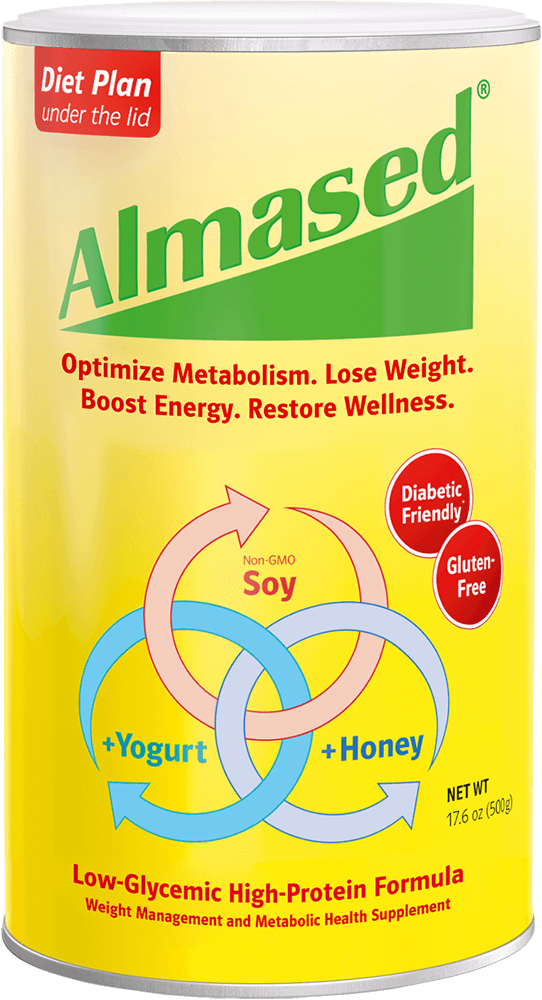 Better than the weight loss injection?
The only natural weight loss shake with amino acids and bioactive peptides that fixes your metabolism for faster weight loss while safely supporting healthy blood sugar levels.
Learn more
Lose up to 10 lbs in 14 days
Fix your metabolism to lose weight and cut cravings
Bio-activate metabolism
All natural amino acid and peptide food supplement that really works
Regenerate youth
Renew cells to reduce your biological age and look and feel years younger.
Explore Almased
Latest research, diet tips, and delicious recipes
Achieve your goals with Almased
Almased success stories
"Almased has made a tremendous difference in my weight and how I feel overall."
Gloria B.
To our success stories