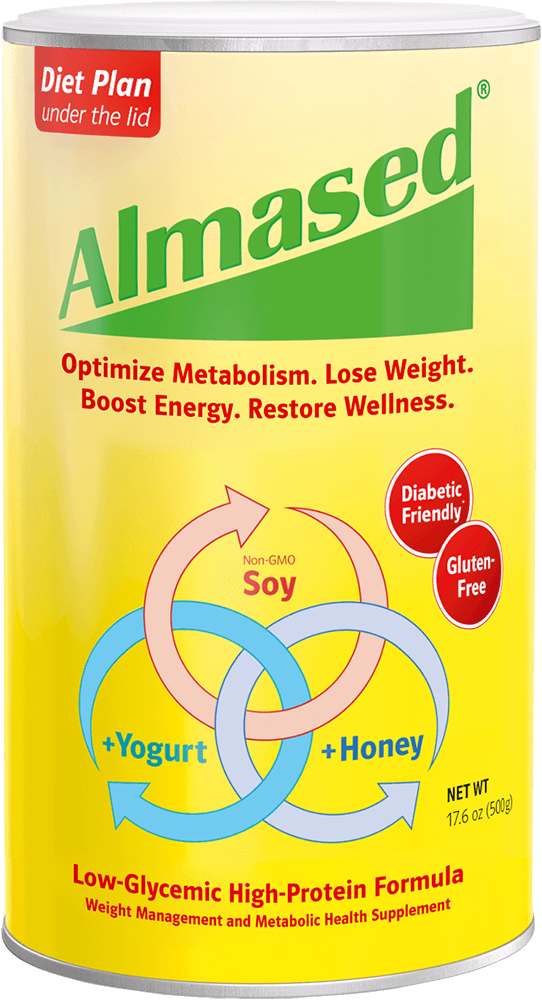 Metabolism-boosting diabetic-friendly formula
Almased Meal Replacement Shake
Researched in diabetological studies
Low glycemic index of 27
Supports healthy blood sugar levels
Curbs appetite and hunger sensations by naturally regulating appetite hormones leptin and ghrelin
Buy here
Metabolism-boosting diabetic-friendly formula
Almased Meal Replacement Shake
Researched in diabetological studies
Low glycemic index of 27
Supports healthy blood sugar levels
Curbs appetite and hunger sensations by naturally regulating appetite hormones leptin and ghrelin
Buy here
Easily Take Back Control of Glucose Health
Whether you are new to diabetes or have been dealing with it for a long time, we all can agree that carb counting and monitoring blood sugar is no fun.
From the moment we wake up to the minute we fall asleep, we are worried about what we ate and how will feel afterwards. Sure, these standard methods of managing diabetes is beneficial, but what if we can take the worry out of the equation - how mentally freeing would that be?
What if there was a simple way to manage diabetes that would simplify your life?
Almased is a trusted scientifically-backed low-glycemic nutritional formula that makes it easy to take back control of your glucose health and add hours - that you would normally spend worrying - back to your day.
Almased supports healthy blood sugar levels and boosts metabolism for more effective weight loss.
You know that frustrating weight stored around our waist that's annoyingly hard to lose? With Almased, losing stubborn fat in areas you hate most is possible.
That's because Almased targets the root cause of weight gain, which is poor metabolic health due to blood sugar imbalance, insulin resistance, and excess body fat, while delivering key nutrients like essential amino acids, bioactive peptides, and digestive enzymes that your metabolism has been missing all along.
What Almased makes special?
Over
30

scientific studies
The effectiveness of Almased has already been proven in more than 30 scientific studies.
The supply of all amino acids is not only important for athletes. With an Almased shake, the body is supplied with the optimal mix.
Get all the nutrients in one meal?
With Almased it's easy.